DOD AGENCIES AND FEATURED AGENCY
The Department of Defense (DOD) includes 33 Agencies and Components supported by 950,000 civilian employees that work alongside our respected Service members and an expansive network of industry experts to tackle the world's largest challenges through public service.
While each Agency and Component has a unique mission, they work hand-in-hand to support each other to fulfill the mission of the DOD: To provide the military forces needed to deter war and ensure our Nation's security.
Where will you find your fit?
FEATURED AGENCY: NAVAIR - NAVAL AIR SYSTEMS COMMAND
---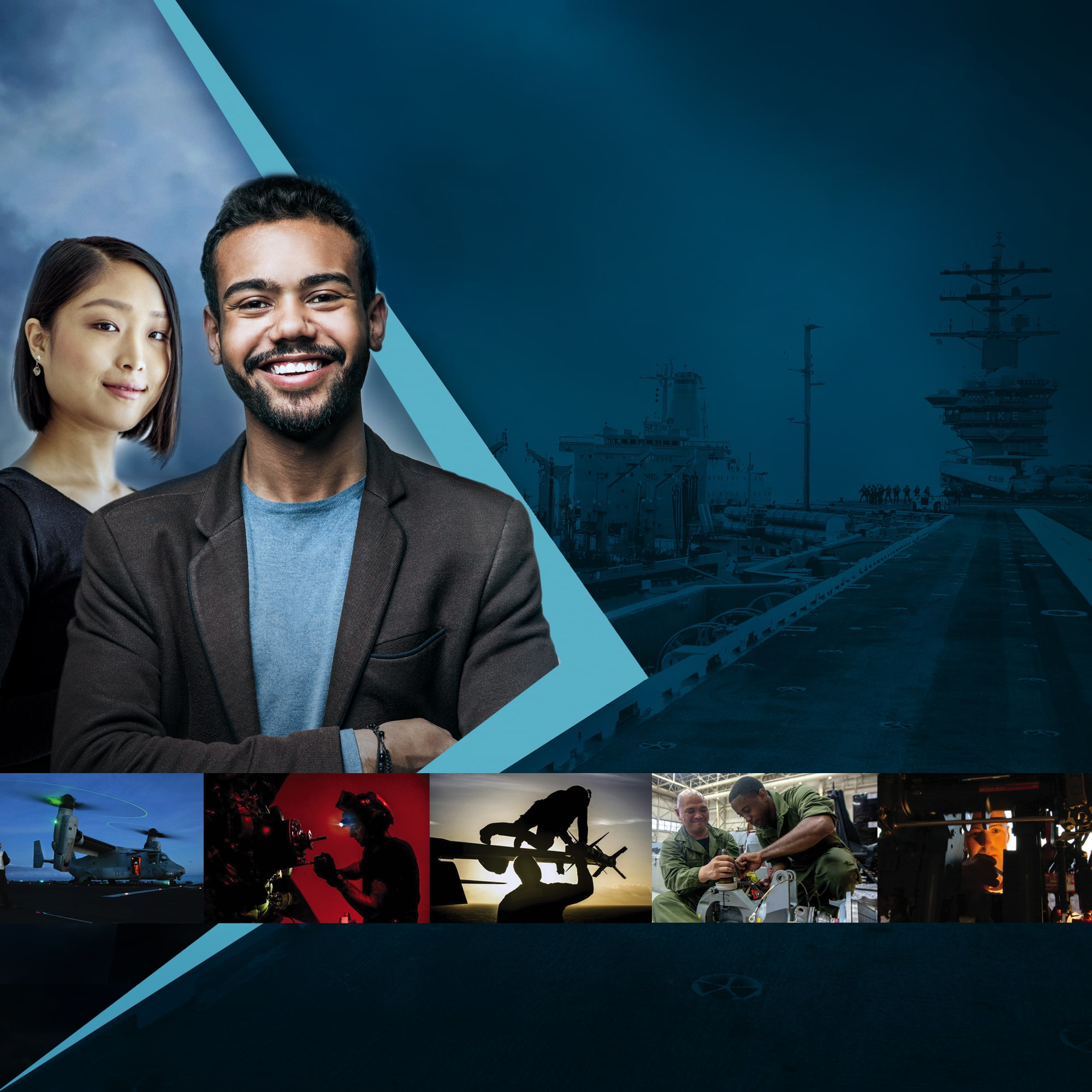 NAVAIR's mission is to provide full life-cycle support for naval aviation aircraft, weapons, and systems. This support includes research, design, development, and systems engineering; acquisition; testing and evaluation; repair and modification; and in-service engineering and logistics support.

With more than 40,000 civilian personnel stationed at eight locations across the continental United States and one site abroad, NAVAIR offers challenging and exciting careers.

At NAVAIR, you can build your career while you protect our nation. You will be a vital part of the land and sea-based protection that the U.S. Navy provides around the globe. You will join a legacy of success and innovation.